Announcement of two new assistant directors
the teaching center announced two strategic hires: Julaine Fowlin as Associate Director for Instructional Design and Ransford Pinto as Associate Director for Graduate Programs.
"As Vanderbilt explored new avenues for online education in recent years, we realized that the Education Center needed to elevate its expertise in designing effective online learning environments and experiences," said Derek Bruff, Director of the Teaching Center and Senior Lecturer in the Department of Mathematics. "This year's shift to distance, online and hybrid learning has accelerated this need. Julaine Fowlin will provide strong support to faculty and other instructors in the planning of online and hybrid spring courses, and will play an important role in the center's future work on new online programs.
Fowlin comes to Vanderbilt from Auburn University, where she was director of faculty development at the Harrison School of Pharmacy, designing and implementing an integrated professional development plan for the school. She has over 10 years of experience in instructional design and technology, helping to design and launch online and blended courses at Auburn, Virginia Tech, Holy Names University, and University of the West Indies.
She received her doctorate in science and technology learning from Virginia Tech after completing her master's degree in education from Southern Illinois University–Edwardsville. Fowlin received his undergraduate degree from the University of the West Indies. His research interests include designing and developing innovative learning experiences, with a focus on curriculum reform, collaborative learning, and preparing practice-ready graduates.
"We also welcome Ransford Pinto to the Teaching Center, where he will support the center's portfolio of offerings for graduate students and postdoctoral fellows," Bruff said. This portfolio will include the Center's College Teaching Certificate Program, Higher Education Scholars Program, Teaching Assistant Orientation and more.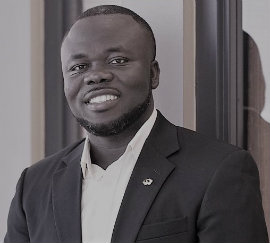 Pinto completed his doctorate in instructional leadership and policy analysis earlier this year at the University of Missouri, where he served as a graduate research assistant at the Teaching Center for Learning, designing and facilitating professional development workshops. for graduate students and other instructors, among other duties. . He previously earned a master's degree in public affairs from the University of Missouri-Columbia and worked at the British Council in his native Ghana as an administrator responsible for international examinations at the University of Cambridge.
Pinto's research focuses on the intersection of race and gender in educational leadership, educational leadership readiness in a global context, and educational equity, diversity, access, and achievement. in the P-20 system. He has over a decade of teaching experience, from college to university, in Ghana and the United States.
Pinto, who is also a senior lecturer in the Department of Leadership, Policy and Organizations, will prepare for a smooth transition to directing services for graduate students and postdoctoral fellows after CFT Deputy Director Heather Fedesco leaves. Vanderbilt at the end of December. She moved with her family to Huntsville, Alabama.
"Heather has overseen a significant expansion of the center's programming for graduate and postdoctoral students, leading a number of efforts to support more inclusive and equitable teaching and learning environments on campus. We are grateful for his service," Bruff said.